Barefoot Bliss is one of a very few Tenerife wedding venues, where you can have an actual barefoot beach wedding. This superb venue has its own private white sand beach (as in the picture), where dreamy Tenerife wedding ceremony can be organised.
Private beach venue hire fee is 700€. This price does not include chairs, sound system and decoration.
Alternatively, the ceremony can take place by the hotel's pools. This option is complimentary as long as you choose to dine in the venue.
Followed by the ceremony, the dinner can take place either in the luxurious venue's area inside or outside, surrounded by turquoise swimming pools. Private afterparty area is available for hire too – let's keep your wedding party going till the early hours! 
Please note the venue does not offer weekends for a small wedding (less than 30-35 people) in advance.
Wedding menus start from as little as 42€ per person (for small groups up to 15 people), standard wedding menu from groups larger than 15 people, starts from 72€, children menus half price.
Afterparty can be continued in the venue for an unlimited amount of time, VIP area and tables available.
Capacity: 2 – 100 guests
Located: in San Blas, South Tenerife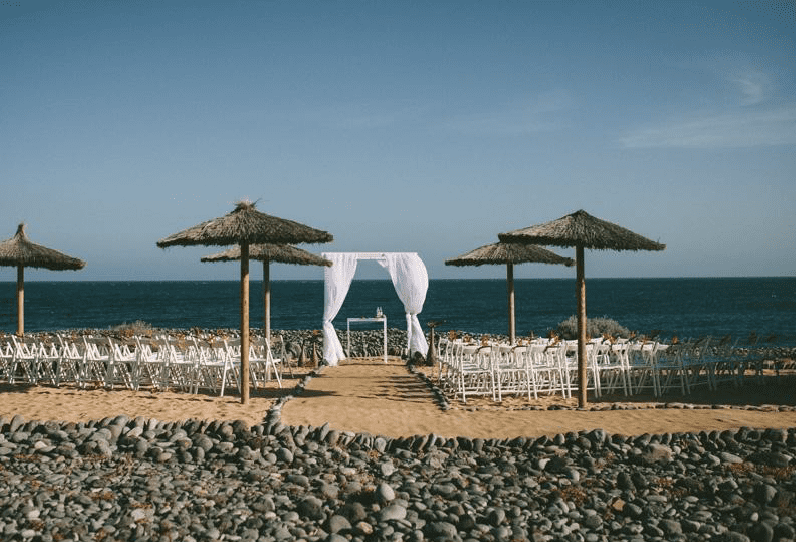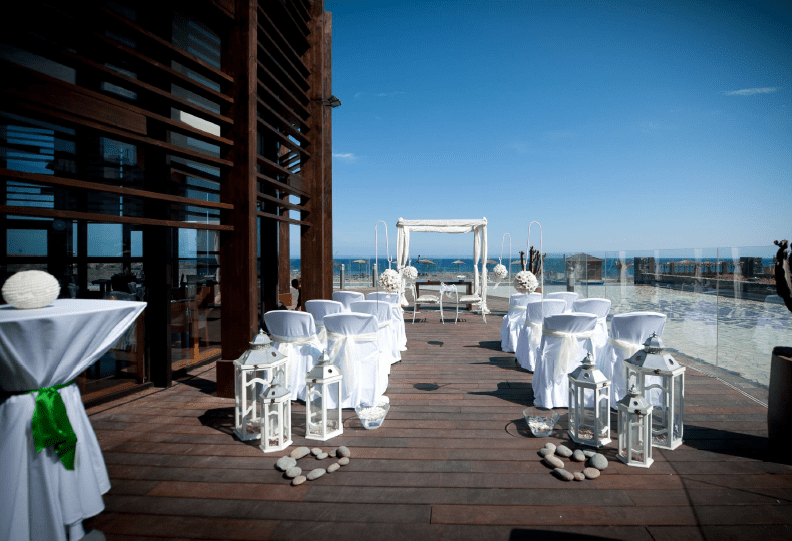 For weddings over 40 people, the hotel offers complimentary menus printing, wedding suite for one night including cava, chocolate strawberries or fresh fruits and breakfast, centrepieces on every table of the banquette, special room rates for all the attendees of the wedding.